Shopping Cart
0 items in cart
Total: £0.00
Products
Bulk Business Cards

Bulk Business Cards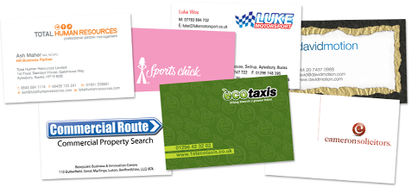 The Super Print range of bulk business cards is a great low cost way of promoting your business, despite the low prices these cards are printed full colour single or double sided on either 300gsm gloss or matt card or 350 natural premium card which are great quality.
Need a premium set of cards with a laminate? Then try our range of Premium Business Cards
Simply select your requirements below. Once you have chosen, click on the price to proceed to the checkout.
Make your selection
Delivery Options
QTY

Standard Delivery

7-8 Working Days

ex VAT
inc VAT
500
1,000
2,500
5,000
7,500
10,000
15,000
20,000
30,000
40,000
50,000

Free delivery is included on all our products.
Business Cards include FREE UK mainland delivery.
Need design for your cards? Let the Super Print design team create your business card artwork from just £20+VAT Contact Us for more information.
Artwork information
Product Details:
Product: Bulk Business Cards

Size: 85mm x 55mm

Sides: Single sided

Card: 350gsm gloss card

Design & Artwork: Business Card artwork template (download template)

Please note: The price does not include artwork. If you require artwork, please visit the artwork page.